Our Purpose
We Help You Find a Better Way
Contractor Accelerator creates easy to use technology for residential repair contractors to help them organize and streamline their business to become more efficient so they can grow without sacrificing work-life balance.
Our Story
Our founder, a respected expert in his field, began training and consulting with residential contractors. Through his work, he discovered they were struggling to manage their daily tasks, schedules, and responsibilities.
He wanted to help them organize their bids and began looking for a technology solution that, at the time, did not exist. He realized there was an opportunity to help streamline the residential contractor business and Contractor Accelerator was born. Over the years, the software has evolved from a bid system into a complete management tool with features for every step of the contractor's daily process.
Our Leadership Team
We fundamentally believe that our long-term success depends on having great customers and an engaged team of experts who are all working towards the same goal. All our team members share a common desire to solve everyday problems for our clients, giving them more organization, visibility, and time to focus on growing their business.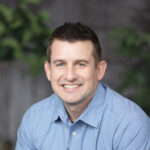 Brad Huxol, PE
Founder
Brad is a licensed Professional Engineer (PE). In his over 20-year career, he has become a respected expert within his field, assisting national manufacturers in creating and patenting repair products, designing manufacturing processes, and training contractors. Through his work, Brad saw there was a need to develop better communication between contractors and engineers. Contractor Accelerator was created out of this need and has evolved into the robust system you see today. Brad continues his role as a PE while helping other contractor companies grow through the use of technology.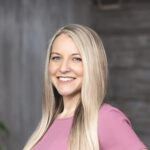 Amanda Anderson
Co-Founder | Chief Operating Officer
Amanda is a co-founder of Contractor Accelerator and was responsible for creating the original software structure in 2015. Her experience and leadership have been focused on developing and delivering technology-driven services, providing client solutions, and driving growth. She has spent over 15 years in the industry with a robust background ranging from design and media to web and product development. Amanda's drive to help others streamline processes using technology is an asset to both customers and internal teams. As a result of her efforts, the company has maintained 100% year-over-year growth for the past 5 years.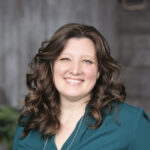 Jennifer Zamzow
Director of Marketing and Business Development
Jennifer has over 20 years of marketing and sales experience working with customers of all sizes. A significant portion of her career has been spent supporting marketing execution through technology for multi-location businesses. She is an expert at turning complicated processes, systems, and ideas into digestible information for prospects and clients. Jennifer connects our customers' everyday struggles to our software solutions and is passionate about discovering new areas to support their growing business.