Store Information
Photos, Notes, History, Documents, and Financials All at Your Fingertips
Keep photos, reports, permits, job costing, and other job documents organized even when properties change ownership.
Photos and Job Files
Never Misplace a Document or Photo Again
Upload job documents such as permits or engineering reports pre-project, in-progress, or post-project photos.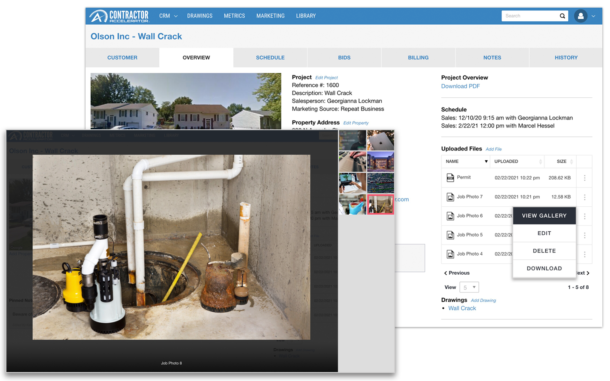 Project Costs
Know Where Your Costs Are Within Each Project
Keep track of all the incremental costs for every job. Be it out of town per diem, a quick trip to the hardware store, or other expenses, keep them organized and easily accessible right within the project overview.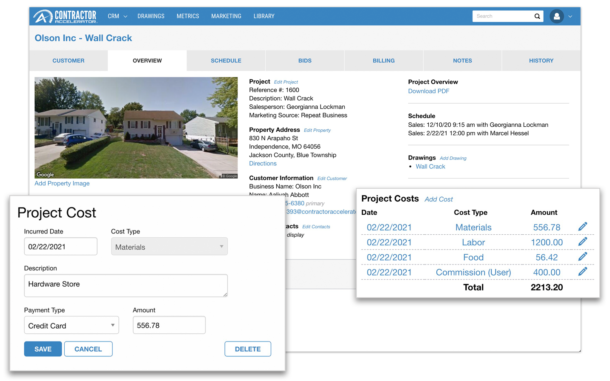 Multiple Functions
Store Everything You Need, All in One Place
Many software providers specialize in one function, and contractors like you end up with various technologies that don't work well together. Contractor Accelerator can keep you organized by storing your customer information, bids, drawings, photos, schedules, and payment information. It even integrates with QuickBooks for a seamless billing process.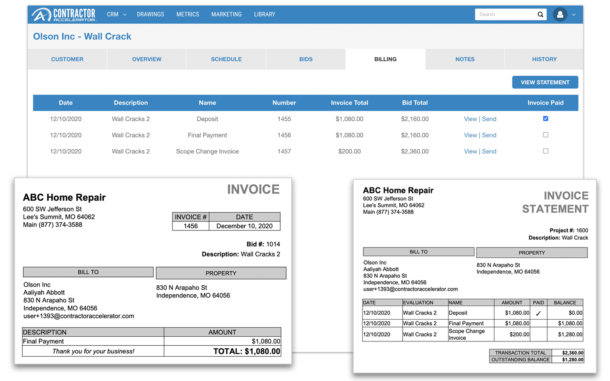 Notes and History
Find the Info You Need From Anywhere
We have all gotten that phone call where we are asked to recall a specific project or customer and need a little help remembering. Regardless of where you are, you can quickly access the full project. Your team can add comments for future reference in the notes section and access the date and time-stamped overview of the past in the history section.