Project Management
Either on The Go or at The Office, Run Your Business From Anywhere
Make project management easier with the ability to see when customers viewed or accepted your estimate, check project statuses, and track the next steps to hold your team accountable.
Visibility
No More Hounding Your Team for Updates
You have visibility to every project, every customer, and every step of your process from anywhere on any internet-connected device. From the first phone call into your business asking for help through evaluation, installation, and final invoice, Contractor Accelerator will keep you aware of what's happening in your business.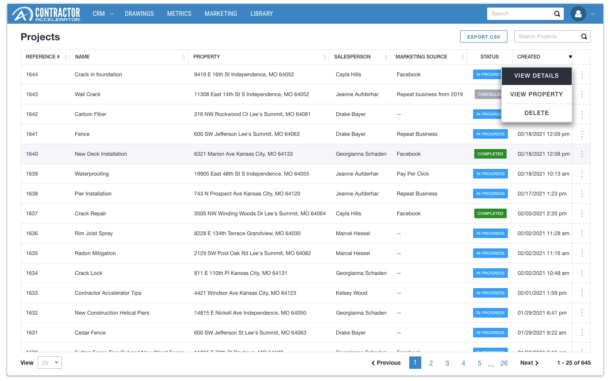 Accountability
Automatic Updates Make Everything Accurate
View the Project Status pipeline to see every job and where it is in the project lifecycle. Anytime an action is taken in the system, your project will automatically move to the next stage in your funnel. This means you always have a real-time, objective view of your business without relying on your team to keep you updated.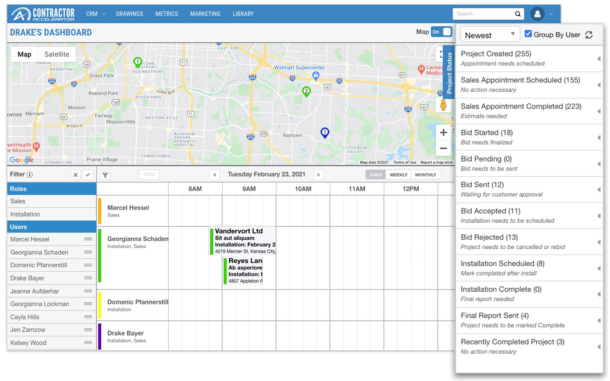 Customer Insights
No More Wondering Guessing Games
We have all presented an estimate to a customer and never heard from them again. Did they look at it? Did we get the contract signed yet? Now, you can easily see the date and time a bid was sent, if the customer has viewed the proposal, and get notified right away when the digital contract is signed.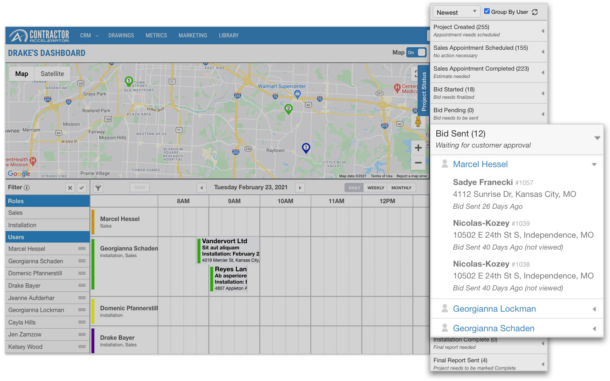 Versioning
Protect Yourself From He Said, She Said
You present your recommendations to your customer, and they get a bit of sticker shock. What do you do? If you change the bid, your risk of liability can increase for any repairs that were not done. With Contractor Accelerator, your customer can click the reject button, so you have a record of your initial assessment and recommendations being rejected by the customer.