Foundation Repair
Built for Your Industry and Customized to Your Process
Concrete
Mudjacking
Asphalt
Foundation Repair
Polyfoam
Waterproofing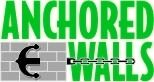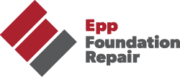 Contractor Accelerator is built with tools specifically for the industries we serve and created with customizable options to fit your company's unique needs. Our goal is to ensure every aspect of your business is as streamlined and automated as possible without losing the personal touch your customers require. The all-in-one software provides flexible scheduling, customer management, professional estimates, customized drawings, and more in an easy-to-use mobile platform.

Convenient Routes and Automated Customer Communication
The integrated Google Maps and Google Calendar show daily appointments, routes, directions, and street view images, making job scheduling easier and routes more efficient.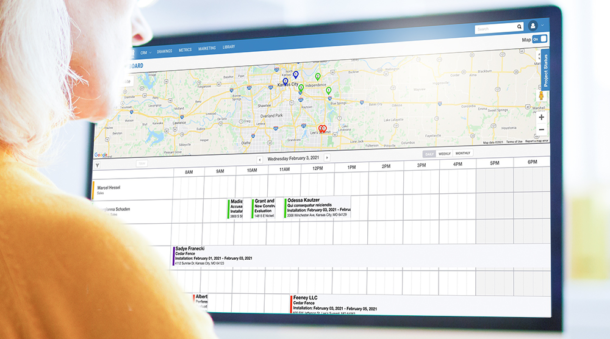 The Best CRM Software for Contractor
Customer Management systems can get complicated, with too many fields that end up getting skipped. Simplify how you store and access customer information with our easy-to-use mobile Customer Relationship Manager (CRM).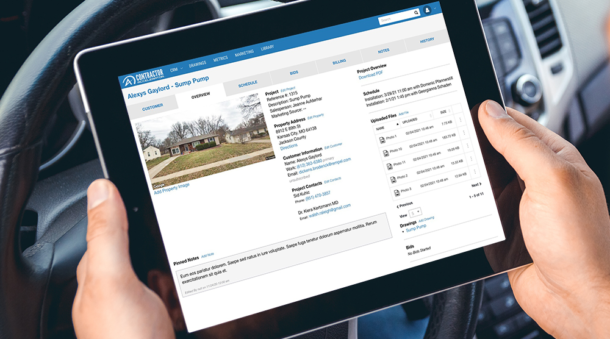 Don't Take Our Word for It, Hear What Our Customers Are Saying
"These guys are the real deal! Priced right and the built-in drawing app is amazing. We were up and running in no time and are now producing beautiful, fully digital bids for our customers. Highly Recommend."
- Jeremy Mann, Ram Jack Texas
"My favorite feature is the ability to draw the job plan straight from the software/app. Using the software over the past year has helped our company double in size. Previously we did all our work via paper. Now we are more efficient with our bidding process, and managing leads due to having everything electronically."
- Drew Morton, BDry Waterproofing & Foundation Repair - Alabama
"We tested 7 platforms and picked this back in 2016. It is still the best platform out there for our industry. It's easy to train on, it's easy for the customers to understand the bid and drawing, and it is easy for us in the office to communicate and track where we are with customers. I highly, highly recommend it. It will make you better. It will make you money."
- Dave Epp, Epp Foundation Repair
"It is night and day how much easier it is. Everything is all in one place, and the customers love the way it looks. It's easy for them to sign electronically too."
- Kristine Harris, Carolina Foundation Solutions
"The guys used to hand draw, write up costs on an estimate sheet, then put them into excel. Plus the contract and job information sheet. All those steps are gone! Now, they go home, and they actually get to have dinner with their family!"
- Kayla Rodriguez, Ram Jack Texas
Win Jobs in the First Meeting
No more creating bids in the evening just to be sure you are quoting the right price or providing enough information. Our bid creation application, specifically developed for contractors, produces a robust and professional bid in just a few quick clicks.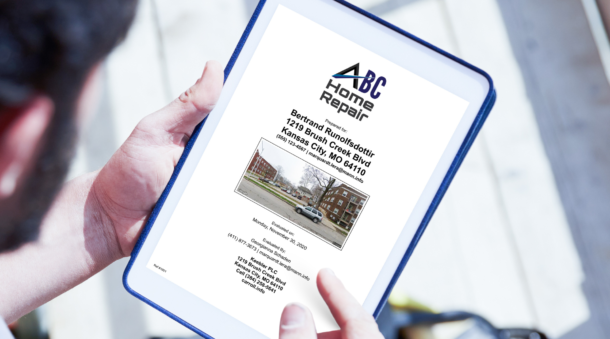 Create a Job Sketch Faster Using Industry-Specific Elements
CAD designs take too much time and sketching with pen and paper doesn't give the most professional first impression. Our industry-specific drawing app makes customer-ready 2D digital plans in just minutes while you're at the job site. Quickly create sketches with built-in elements such as automatically numbered piers, easily placed wall anchors, carbon fiber, and other structural repair elements.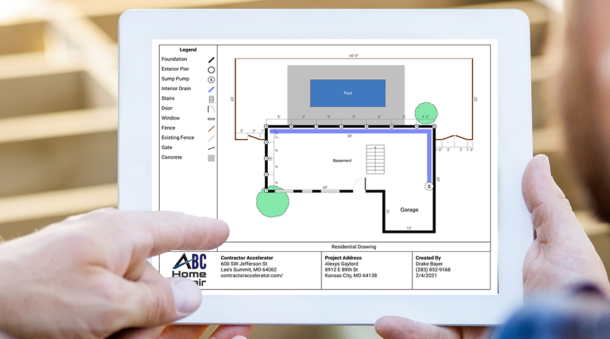 Carolina Foundation Solutions, a large residential, commercial, and industrial foundation repair company, switched to Contractor Accelerator to streamline processes, save time, keep organized, and gain visibility into the business, allowing the company to continue its rapid growth. Highlights:
Saved 15 hours a week per salesperson
Removed the need for multiple systems
100% visibility into every project