Analyze Reports
Automatic Data Tracking to Help Make More Informed Decisions
Review sales performance, marketing investment, close rates, product sales, and other business reports that can help you make more informed decisions.
Marketing Returns and Conversions
Track Real Returns on Your Marketing Efforts
With customized dropdown options, never forget to ask customers where they heard about your business. A quick click, and the system does the rest. Track detailed sources such as digital ads in Google and Bing, print ads for a mailer or door hangers, and social media ads in Facebook or LinkedIn.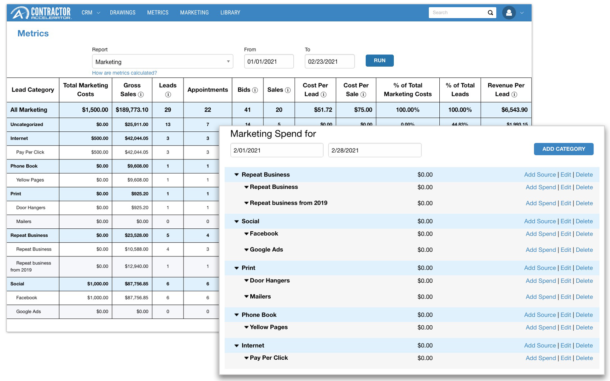 Revenue and Sales Performance
Know Where You Have Been and Where You Are Going
Check out how your team is doing, plan for seasonal peaks and dips, track market trends, and forecast upcoming business growth with performance reports. You can set achievable goals based on historical data and see how your business is affected by internal or external factors.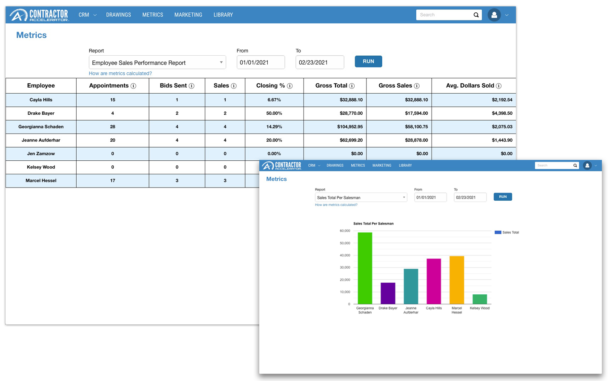 Static and Customized Reports
Anything You Put in, We Can Report on It for You
Contractor Accelerator tracks a lot of data points. So many that we can't list them all here on our site. We have some static reports ready for you to run on your own in the system but if there is ever something you don't see within the system, just let us know by contacting support. We are happy to create a custom report for you.