Resources
Educational Blog, Technology Tips, and Customer Success Stories
Stay up to date on industry news and trends, hear our customer success stories, and get tips and tricks to get more out of the Contractor Accelerator software.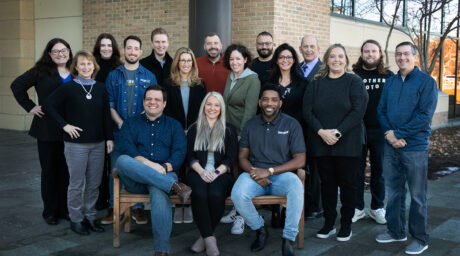 Contractor Accelerator is proud to announce that we were one of only eighteen prominent Kansas City companies chosen to join the latest ScaleUP! KC Progam. ScaleUp! partners with fast-growing businesses to foster collaboration, connections, and community. It aims to create new jobs, open new locations, develop resiliency for the future and strengthen the regional economy.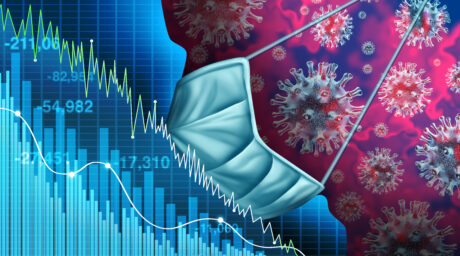 Does the change in the calendar year have any effect on the current economy? As we transition into the next year, will we still have to contend with the same inflation, labor shortages, supply chain breakdowns, and other issues that arose during the pandemic? Learn what to expect in the coming year from Co-Founder and economic analyst at Armada Corporate Intelligence, Dr. Chris Kuehl, PhD.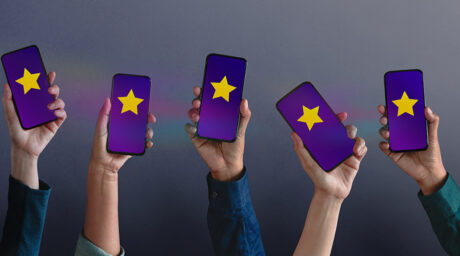 Customer reviews can give contractors like you a sales lift of 18%! You have probably hired Contractors for major projects for your own house. You are likely part of the 89% who read online reviews before making a purchase. As a business owner, did you know that 16% of your ranking factor in the Local SEO map section of a search relates to your customer reviews? Learn how customer reviews can turn into free high-quality leads in this guest blog post from our expert marketing friends at Rainmaker for Contractors.

Ram Jack, a leader in the foundation repair industry since 1968, was using a global CRM for the majority of its network. The CRM had multiple complex functions that were not being utilized. Due to the complexity, it became apparent a transition phase was imminent. When the announcement was made, the corporate location and the countless franchisees across the country needed an affordable CRM that could be implemented quickly. With Contractor Accelerator, the team got a more streamlined CRM at a more affordable price tag with the added features to make their current process more efficient.
Highlights
Sales team no longer works at night finishing bids
Automated manual processes
Instant visibility for projections
Grew 24% without increased hours or staff
Current Customers Tips and Tricks
View All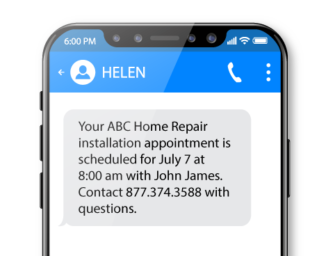 You already know how to confirm customer appointments with automated emails, but did you know you can do the same with text messaging? Check out how this free feature can help you communicate with your customer!
Learn More
Want to learn more and get started fast?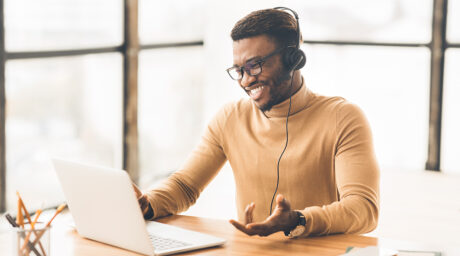 We want you to be successful, and we are here to help. During your free trial, you will learn the system's full capabilities, how to set your company up for success and gain access to training modules within the Training Hub. You can also check out the additional articles within our Help Center or contact our support specialists.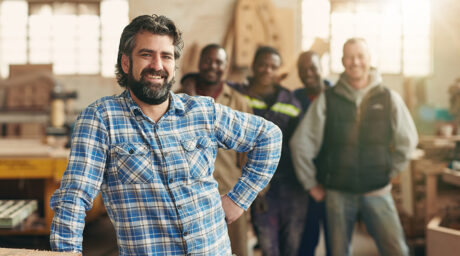 Let us help you move your tried and true current processes into our technology. Setup is easy with guided instructions inside the software and a robust Help Center with videos, articles, and helpful tips. Our onboarding specialists are also here to support you throughout your transition. Learn more about what's included in our onboarding process on the pricing page, or contact our support team with any questions.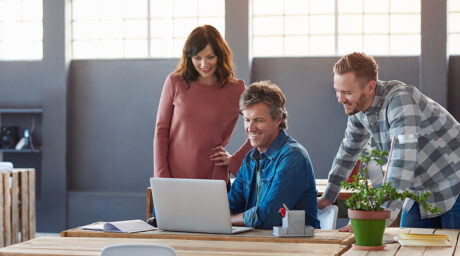 Whether they are technology experts or beginners, let us help train your team. Each subscription includes access to our online training modules and Help Center, as well as live webinars. Our goal is to ensure everyone from your schedulers and accounting staff to the sales team and installers feels comfortable in the software. Contact our support team about our training options.